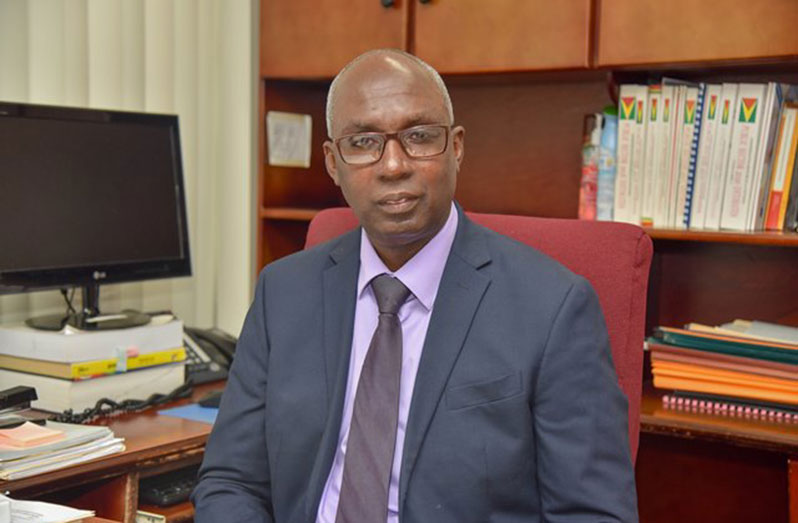 Mr. Matthew Langevine has been the Director of FIU Guyana since September 2016. 
Prior to his appointment, he was employed with the Bank of Nova Scotia in Guyana for twenty-three (23) years, serving in various senior management positions, including Branch Manager and Corporate and Commercial Client Relationship Manager. 
Mr. Langevine holds a Bachelor of Social Science Degree (Management) from the University of Guyana, and a Post Graduate Certificate in Business Administration from Harriot Watt University, U.K. He is also certified as an Associate of Certified Anti-Money Laundering Specialists (ACAMS). 
At Scotiabank, Mr. Langevine was involved in implementing and managing the Bank's Anti-Money Laundering and Countering the Financing of Terrorism (AMLCFT) policies, procedures, systems of controls, and strategies applicable to reporting entities, particularly in the Financial Sector.  
He is a trained assessor for the Caribbean Financial Action Task Force (CFATF) and Financial Action Task Force (FATF) Fourth Round Mutual Evaluation process. He served as the Chairman of the CFATF Heads of FIU Forum from November 2017 – November 2018. 
Mr. Langevine has been a participant and facilitator at numerous International Conferences and Workshops relating to Anti-Money Laundering and Countering the Financing of Terrorism and Proliferation. 
As Director, Mr. Langevine manages the day-to-day operations of the FIU, which has the mandate to assist in protecting the integrity of Guyana's financial system through the detection, prevention, and deterrence of money laundering and the financing of terrorism and proliferation in Guyana. He also represents the FIU on the country's AMLCFT/ PF National Coordinating Committee. 
December 2022.